Love and Love more.

We love, love, and keep loving.
'Love and Love more,' the management spirit of WoongjinThinkBig means keep loving their customers, change, society, work, challenge, and organization.
Based on their 'Love and Love more,' WoongjinThinkBig will deliver ethical and creative management, fulfill their social responsibilities, and sustain their growth.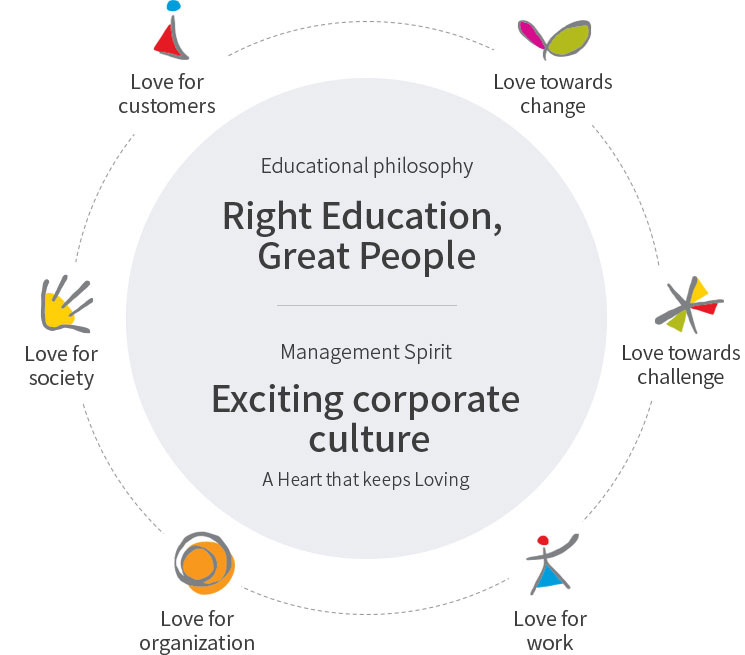 We love, love, and love more.
Love and Love more is the phrase coined by Chairman Yoon, Seok-geum, founder of Woongjin.
The phrase was born out of the culture of "high spirits" unique to Koreans who work diligently
when their hearts bid them do so and achieve greater things when in high spirits.
In Woongjin early years, Chairman Yoon tried hard to find a way 'to better stimulate employees'
and the answer he found was "high spirits."
And 'love' was the underpinning of the high spirits of employees.
Employees spontaneously reveal their high spirits when they show love to their colleagues and work.
Their high spirits result in enthusiasm for work and organizational achievement, which is the essence of Love and Love more.